Concrete Weighbridge Manufacturer | Electronic Weighbridge Manufacturer | UP Scales
The Concrete weighbridge is an ideal solution for weighing motor vehicles and work trucks up to a maximum of 80 tons.
The design allows for ease of transport, handling, and assembly, the isostatic type of structure with separate modules guarantees smooth operation over time, even if the foundations settle naturally.
The compactness of the profile allows the deck to be at mounted and can be installed in a foundation of only 50 cm high, or a surface mounted version to be installed with the ramps being only 40 cm high. The measuring system consists of a number of stainless steel compression load cells analog version.
The electronic terminal that completes the weighing system with peripheral accessories, manages the display of the weight and any supplementary functions.
Types of materials, treatments used, design features and range of accessories and customizations: these characteristics allow the concrete weighbridge to be one of the most versatile and high-quality products available on the market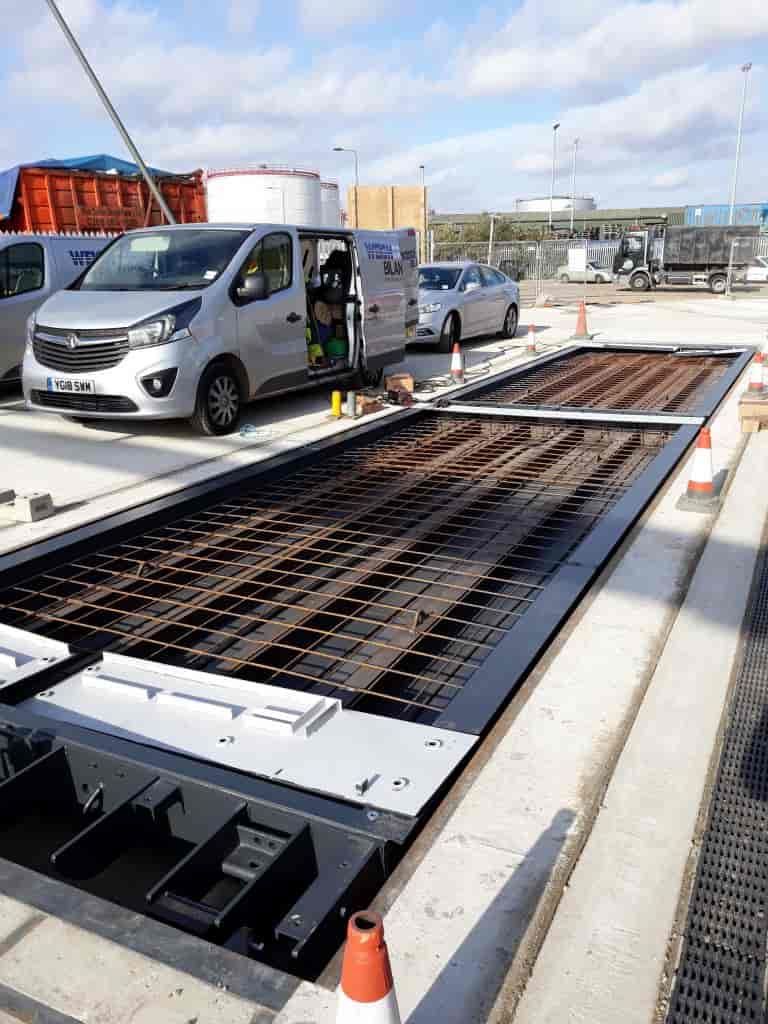 Product Advantages
Easily transported
High resistance to the chemicals and oils
High resistance to oxidation
Installation versatility
Multirange for the most advantageous minimum division in relation to the capacity
The concrete is cast directly in the weighing platform without the need for additional shuttering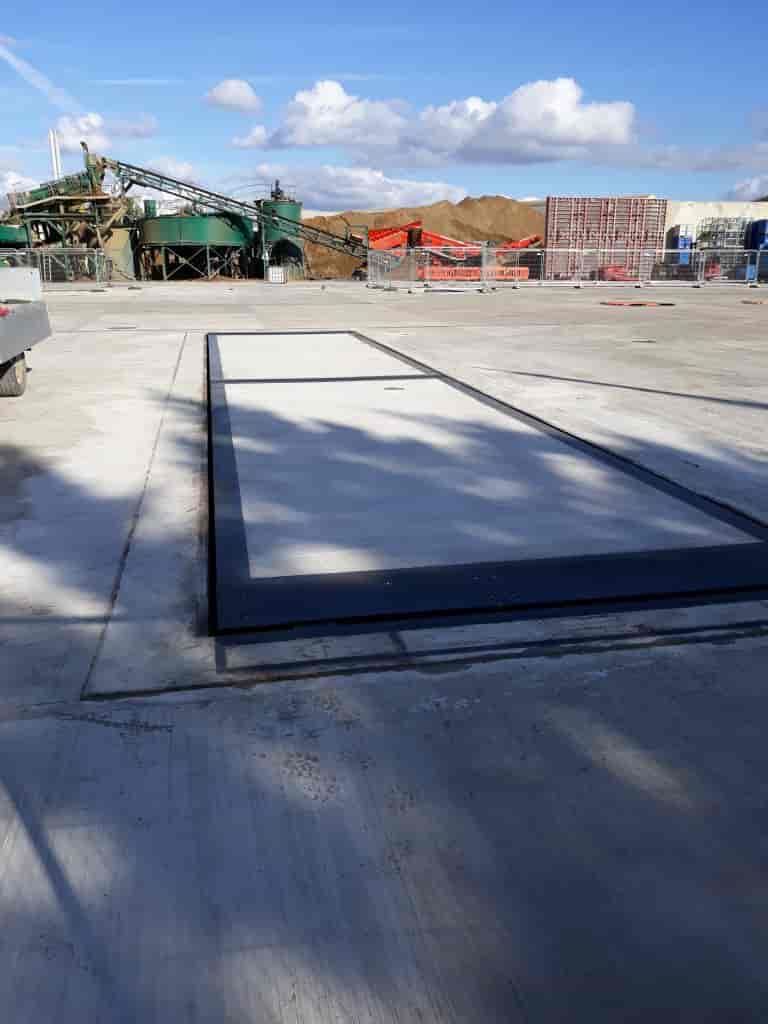 Supply
The supply includes all the reinforcement required for the concrete cast
1.5 m wide semi panels complete with a lower closing plate
Electro welded mesh
THE CASTING OF THE CONCRETE IS EXCLUDED FROM THE SUPPLY
Recommended Applications
Surface-mounted installation
Pit mounted installation for environments with high operating frequency and cleaning operations not required
Specific Accessories
MULTI-RANGE Version
ATEX Version (for environments at risk of explosion)
Electronic terminals and printers
Frame for ramps made of compacted material
Customized structure color
Peripheral electronic accessories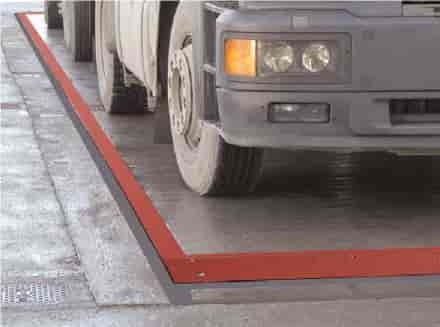 Concrete Characteristics
CASTING THE CONCRETE WHEN SETTING UP THE WEIGHBRIDGE (Rbk > 35N/mm2 )
Portland 325-type of cement, measured at 4.5 quintals/cubic meter of concrete
Water/cement ratio equal to 0.5
Continuous particle size with aggregate max diameter 35 mm
STABIL MAC-type of expansive additive measured at 20 kg/cubic meter of concrete
MVR-type of anti-freeze air entrainer, measured at 60 cc/quintal of concrete
Addition of synthetic fibers, such as FIBER MESH, to the mixture at the rate of 1 kg/cubic meter
Dusting the surface of the cast concrete with spheroidal quartz max diameter 1 mm, measured at 3 kg/sq m of weighbridge surface
The surface of the cast concrete must have slight convexity in mid-air (about 1 cm) in order to facilitate water drainage