Crane Scale CAS | CASTON III | Capacity – 2 Ton, 3 Ton, 5 Ton, 10 Ton, 15 Ton, 20 Ton
Crane Scale
Fully featured high capacity crane scale, CASTON III PLUS is ideal for heavy-duty application in rough industrial environments via rugged and watertight structures. Convenient, safe, and high accuracy with a high-visibility LED display, easy install, and recharging of the battery pack, swivel hook, and wireless remote control. Optional TWN portable handheld indicator
Hardware Used in Crane Scale
Rugged & watertight structure – Built to withstand rugged, moist, and dusty environments. Ideal for indoor & outdoor heavy industrial applications such as Metal Work, Recycling & Waste Industry, and Transport & Logistics.
SUN VISOR(Option) – Optional Sun Visor guarantees the legibility of the display while outdoors.
Remote controller – Standard wireless remote controller. Functions: Power On/ Off, Zero, Tare, Hold, Clear, Sum.
Linkable with TWN(Option) – Can be used with the Optional TWN Portable Hand Held Indicator via Bluetooth. TWN offers greater control over functions while viewing the weight.
High-Visibility LED Display – The LED display's downward tilt and large characters (Height: 1.5″), provides the user with a clear and easy to read weigh value.
Swivel hook – The Swivel Hook offers 360˚ movement while weighing. Increases safety, accuracy, and repeatability.
Easy to change the battery pack
Easily access the rechargeable battery pack by hand for recharging and re-installing.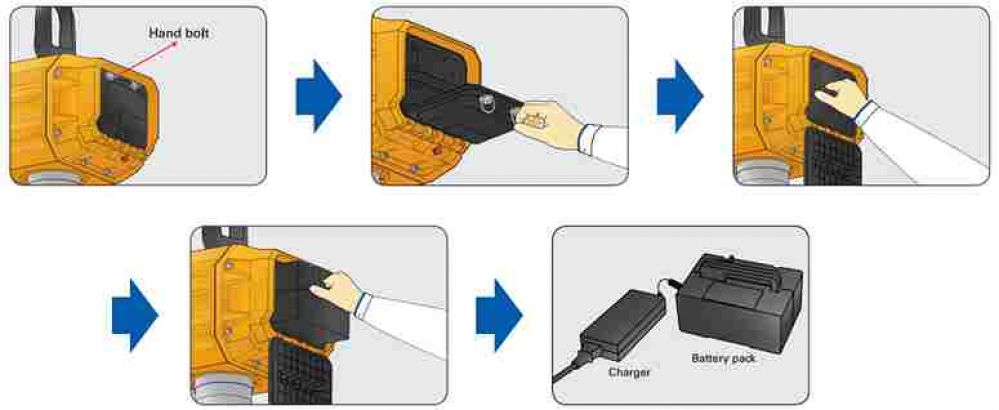 TWN Features Crane Scale
Portable Handheld Indicator
As a portable handheld indicator, the TWN can also be used with a car cradle or placed on a desk or a table using a stand.

Data Storage
Available to store 100EA of Items & 5,000 weight data including date, time and gross weight to be printed
TFT LCD Display with Alphanumeric & Function keypad
Providing flexibility and easy function control with the use of an Alphanumeric & Function keypad. The high contrast TFT LCD display along with the screen visor allows the user to view the weight with little obstruction.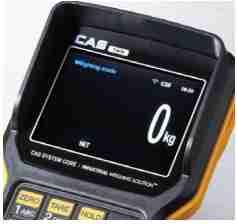 Features of Crane Scale
Compact size and handheld type
TFT LCD display with screen visor
USB communication to PC
The memory capacity of 100 items & 5000 recorded 'weight' data; including date, time, and gross weight all of which can be printed.
Crane Scale Connection
Control and view the CASTON lllPLUS weight reading wirelessly using the TWN. (CASTON lllPLUS ↔ TWN).
Connect to a wireless Bluetooth printer for printing data. (TWN ↔ MOBILE PRINTER).
Connect the TWN to a PC via USB to upload/download Weighing Data, Item No., Item Name, Header Text (for printing) (TWN ↔ PC).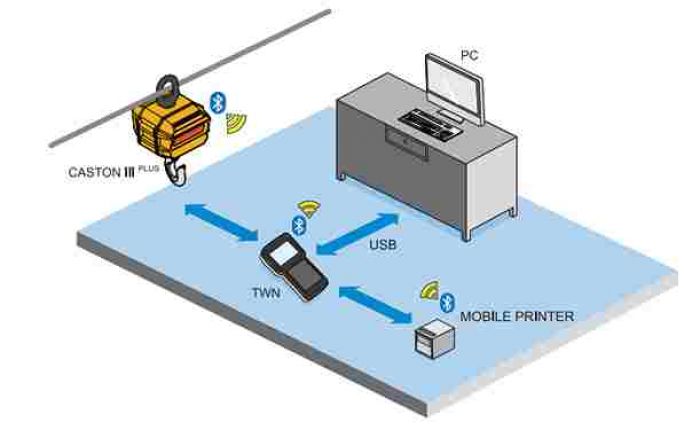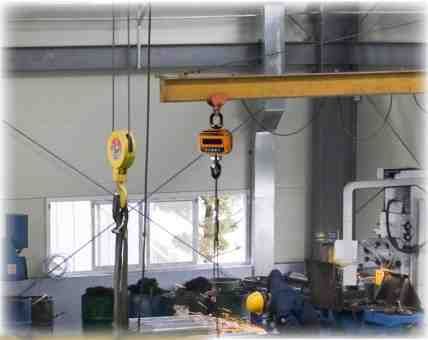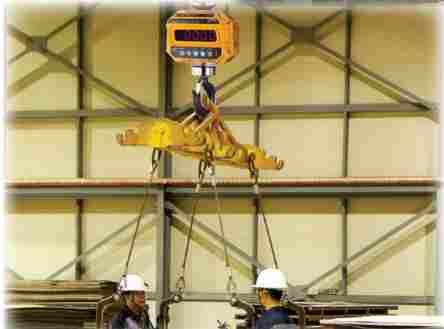 Crane Scale Specification
Crane Scale Features
1.5-inch high visibility LED display
Rugged enclosure suitable for rough environment
Watertight structure, protect against moisture and dust
High accuracy of up to +/-0.03% of capacity
Infrared remote controller (for up to 8m)
Easy to change a battery pack
Low battery status lamp
Auto power off, sleep mode, hold functions
Swivel Hook
Crane Scale Options
Sun visor
Bluetooth communication
TWN(Portable handheld indicator)
Crane Scale Dimensions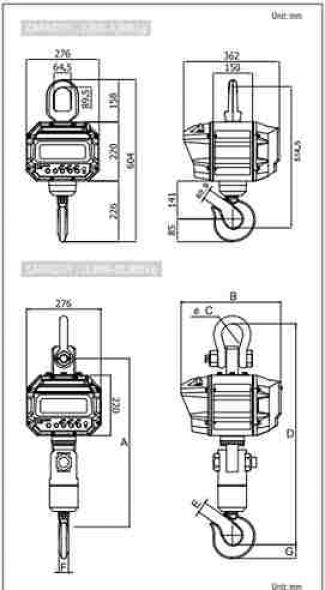 Get Free Delivery, Installation &  COVID-19 Guidelines
Get Free Delivery & Installation of all Weighing Scale in Only Delhi NCR – Noida, Greater Noida, Ghaziabad, Delhi, Gurugram, and Meerut (Note* –  UP Scales don't provide delivery in outer Delhi NCR).
Our Delivery & Installation Engineers follow all COVID-19 guidelines while delivering & Installation of Weighing Scales given by the Indian Health Ministry and World Health Organization.