The Industrial Weighing Scales or Platform Weighing Scales are added with the Calibration Certificate along with Government Stamping. When you are looking for the best Platform Weighing Scale then here is your wonderful option for saving your time. These scales are used for both personal and commercial use. Being a client-centric organization, you can easily buy a wide array of analytical weighing balances. These scales are demanded for the purpose of scaling with the various materials.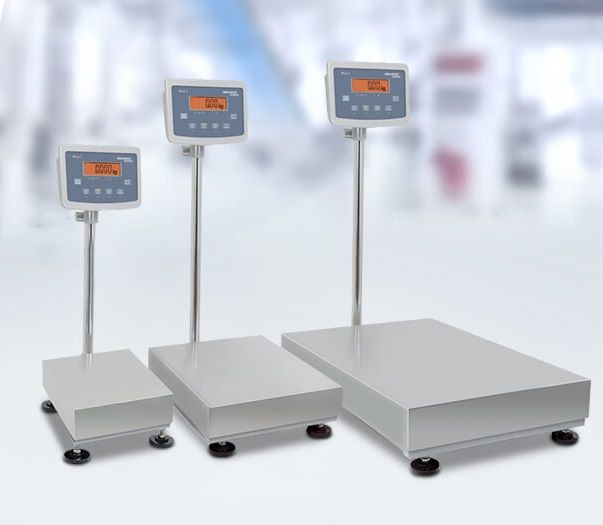 Platform Weighing Scales are manufactured by skilled professionals from the best quality raw materials. It uses the latest technologies to ensure the accurate Weighing Scale. Before the final dispatch, Weighing Scale is thoroughly checked using the quality analyzers against many numbers of quality parameters. It is available with the free delivery and installation of all Weighing scales.
High performance
Rust free
Corrosion resistance
Low maintenance
Rugged design
Precisely engineered
The Platform Weighing Scale or Heavy Duty Weighing Scale is specially designed for measuring the Heavy Weights. It is enabled with higher accuracy and is suitable for various applications. The Industrial Weighing Scales are extensively needed in various places that include Shops, Manufacturers, Industries, Factories, and many other places. The professional team has worked hard to carve the niche in the domain. These Platform Weighing Scales are made with the optimum quality raw material along with advanced technology. Experts team offers the scales passes on all the quality check procedures on quality controllers supervision. These especially ensure flawlessness with customized features based on specific requirements.
UP Scales are the leading Manufacturer of new Platform Weighing Scales under the Legal Metrology Department as well as Weight and Measurement Department License. UP Scales offers a wide variety of heavy duty scales starting from the industrial floor scales heavy duty weighing scales on the industrial environment. It is a convenient option for heavy-duty scales, providing cutting-edge accuracy along with reliability. These crane scales, hanging scale, and analytical weighing balance could easily withstand even in the toughest industrial environments.
Wide Applications:
Floor weight scale systems along with the heavy duty scales are quite suitable for industrial applications in a variety of industries. These are a suitable options for various sectors that include the
Food industries
Pharmaceuticals industries
Chemical industries
Transportation
Manufacturing
Logistics
These floor scales provide accurate and reliable weighing systems for wet and dry industrial environments. It is a suitable option for gaining flexible use and easy to clean aspects. Industrial floor scales meets your specific needs. Weighing Scales are best accessed from the top manufacturers for quality, reliability, and service. Comprehensive heavy-duty scale models are enabled with the pallet scales and floor scales. Digital entries make it a convenient option for easily reading the results even without any hassle. These reliable weighing scales are perfect for your heavy items and allow you to easily take the scales anywhere. The reliability of the machine allows you to weigh anywhere for enhancing productivity along with cost-saving aspects.